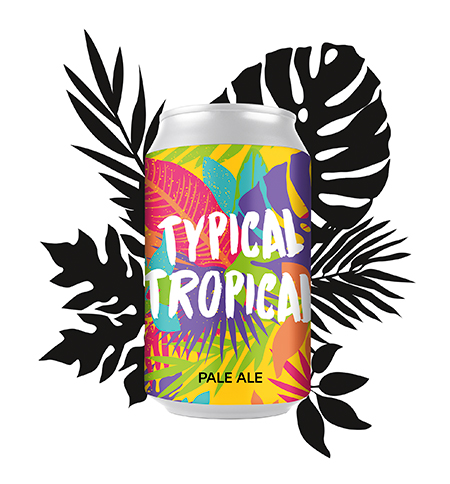 Typical Tropical
Pale Ale
Hazy pale yellow coloured beer with a nice bright white head.
First nose is tropical, fruity, citrusy and refreshing. Sweet orange, pineapple, passionfruit in aroma. First taste is juicy and fruity. Lots of bittersweet juicy fruitiness in taste - sweet citrus, yellow stonefruits, hints of passionfruit. Long bittersweet juicy aftertaste.
Typical Tropical is typical tropical pale ale with typical tropical hops and typical tropical label design. Typical Tropical is a perfect thirst-quencher and pairs nicely with lighter salads and seafood.
Recommended serving temperature 5-6C degrees
Just facts
ABV: 4,5% OG: 10P FG: 1,2P IBU: 27 EBC: 6