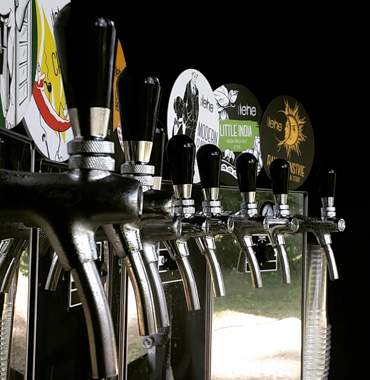 We are brewers. We wake up every morning to brew exciting and flavourful beers. You have a cozy pub, noble restaurant or a busy bottle shop. You can bring our beers to customers who cherish them. If that is the case, then we can offer enjoyable experiences together.
We have brewed a wide variety of beers. From our offerings, one can find everyday thirst- quenchers, nuanced and multilayered brews to match a food, or rarities aged in a bourbon barrel. In addition to the beers already on our list, we keep working on new recipes all the time so we can surprise beer aficionados. If you want to know more about our beers or how we can do business together, we'd like to know about you. Please feel free to call or write us an e-mail.
If you have an idea that involves beer or brewing, we're here for you. Below are few examples of projects where we have found a way to be helpful: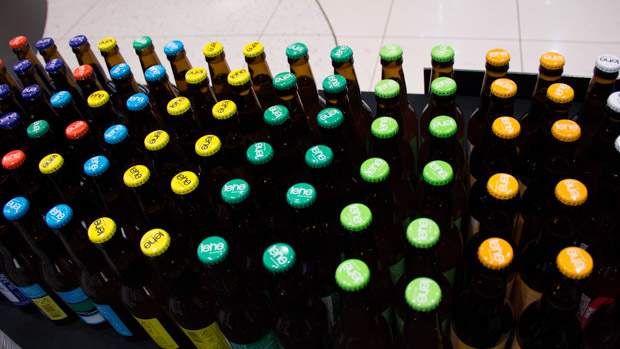 Contract brewing. (a.k.a. "gypsy brewing") You have an idea for a delicious beer, but you don't have a brewery yet. No worries! You can brew with us. Together with the experienced brewmaster, you can participate as much or as little as you want. We also take care of all the paperwork so the beer will be ready for selling.
House beer. We have formed entirely new beers from scratch together with pubs or restaurants. In close cooperation, we develop exclusive brews that are available only at your place. You can, of course, sell it also outside of your house, if you wish. Depending on how complex or novel the idea is, it takes between 3 - 6 months to work out a new recipe. The minimum amount we can brew is 1000L.
Label design. Designing a special label to stick on our beer bottles is a way to create a memorable gift or celebrate special events. Relabeled beers have been used as gifts for father-in-law jubilees or as the drink of choice at a conference celebration.
We value long-term and fair partnerships, so that everyone involved is a winner.
If you want to discuss our offerings or craft beer in general, please call us or e-mail tanel@lehepruulikoda.ee (+372 56200255)