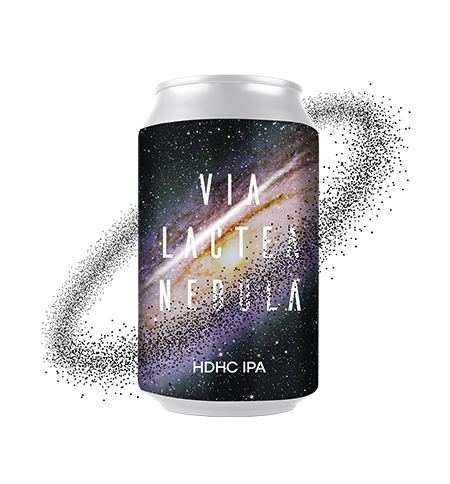 Via Lactea Nebula
HDHC IPA
Really hoppy, typical of style aroma. First nose is ripe citrussy – orange peel, grapefruit. Piney, resinous notes in background.
First taste is juicy, lively and citrussy, soursweet grapefruit and orange juice. Middle taste is rather creamy and full-bodied. Hoppy bitter intensive resinous flavours in middle taste. Aftertaste is rather dry, long and intensive - hoppy, resinous, citrussy mouthfilling hop explosion.
Via Lactea Nebula is really hoppy, but perfectly balanced rich IPA, which suits perfectly as thirst-quencher for hop-heads, but aswell with really spicy food.
Recommended serving temp 5-6C degrees.
Just facts
ABV: 6,8% OG: 14,6P FG: 1,8P IBU: 50 EBC: 6