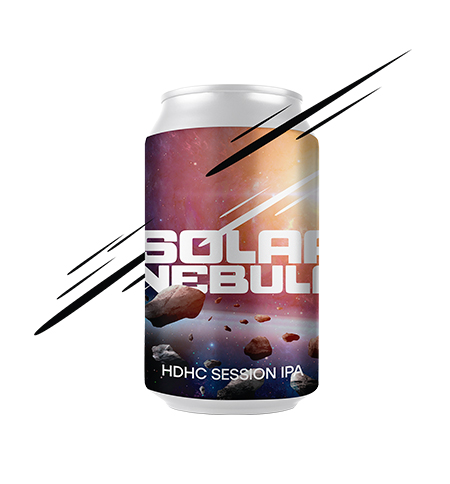 Solar Nebula
HDHC Session IPA
Solar Nebula is something special for hop lovers.
Hazy yellow beer is very aromatic and fruity. Tropical fruits like melon, pineapple in first nose, citrus essential oils in background. Taste is rather dry, bitter, grapefruity. Orange peel and resinous notes in aftertaste.
Easily drinkable and very refrehsing Solar Nebula is perfect thirst-quencer for hop lovers, but suits perfectly aswell with different seafood salads.
Recommended serving temp 6C degrees
*HDHC – High Density Hop Charge
Just facts
ABV: 4,5% OG: 12,3 FG: 3,8 IBU: 50 EBC: 7