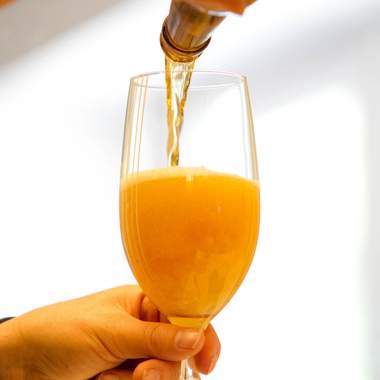 TL;DR
Lehe Pruulikoda (Lehe Brewery) is a craft brewery established in 2013 by Gristel and Tarmo to brew refreshing, tasty and original beers. It's one of Estonia's first modern craft breweries. Our wide range of beers has found drinkers both in Estonia and abroad. Our story is a story of tens of thousands of craft beer fans, our partners, and our people.
Beginning
Lehe Brewery is founded by Tarmo and Gristel, who brewed with their soul until summer 2019. It all began with some home brews. Tarmo started to brew at home in 2009 and the actual brewery was founded in 2013. First beers from brandnew brewery reached the stores and pubs in March, 2014 - "Blackmouth Cur", " Jolly Newfie " and "Little India".
Tarmo describes the beginning so: "Our initial plan to start slowly didn't work out. Plenty of craft beer fans appreciated our brews, but we didn't have enough beer. Several times, a customer was left waiting at the end of bottling line to grab a box of freshly bottled brew.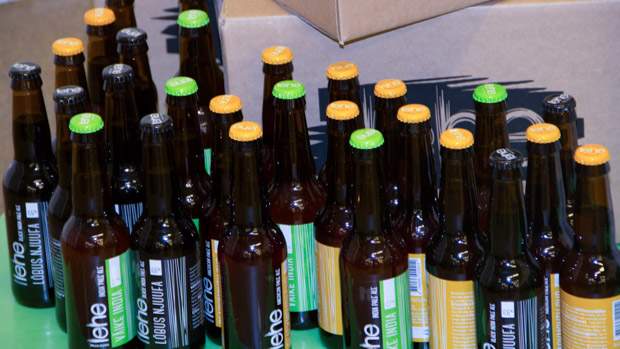 To avoid disappointing our craft beer aficionados, we had to expand our brewing capacity quickly. We needed both stainless steel tanks and brewmasters with nerves of steel. Fermentation tanks took over our brewery's free space like the Roman legion, line after line of shining steel. Our fermentation capacity kept growing – from 30 HL to 90HL, then to 150HL and then to 210HL. We got a new bottling line from the US and a labelling machine from Italy. We added extra mash tun so we could brew multiple batches every day. We doubled our cooling system capacity and got a new, much faster, malt mill. Twenty-four hours per day was not nearly enough time to get it all done."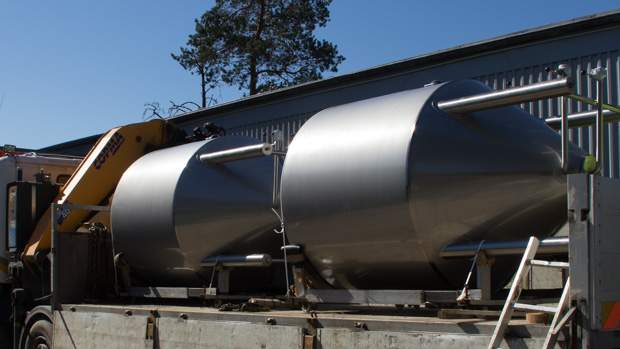 And our team grew, too. Erki has been a cornerstone of Lehe Pruulikoda from the very beginning. His keen eye and sharp attention to detail have been behind every batch of beer we've brewed. With growth, more great people found their way to the brewery: the labeling-machine whisperer Liis; microbiologist Mati; and stainless steel wizard Tanel. In the office, Livia and her Italian corsos keep all the paperwork in order.
The Joy of Brewing
Over the years we have made different collaborative brews and we have tried many different beer styles. With Ruosniemen Panimo from Finland, we brewed beer inspired by the Baltic Sea. "Keri Saarele" was salty gose, brewed with sea salt and juniper twigs. With Vasileostrovskaya brewery from St. Petersburg, we brewed the historic imperial stout "Ravnodenstvie", which we flavored with Madagascar vanilla. Together with St. ERHARD, we brewed barleywine using fresh Estonian-grown hops.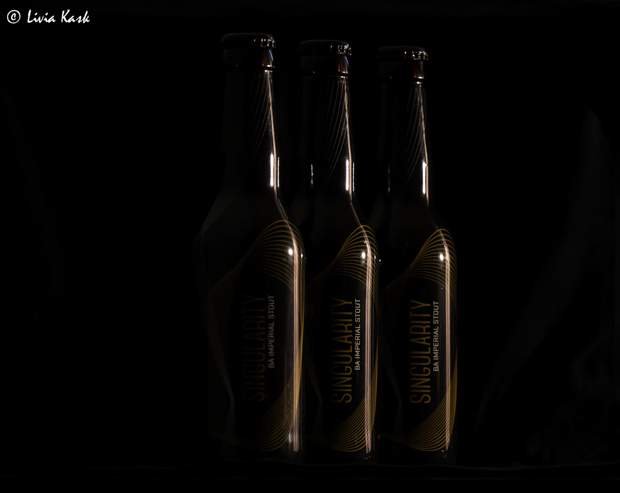 We kept exploring in 2017. With Anderson's Craft Beer, we brewed one of the first New England IPAs in Estonia - "Einstein." And finally, our barrel-aged beers were ready: "Singularity" is an 18% ABV sweet and chocolaty imperial stout aged in a bourbon barrel. We also released the rum- barrel-aged doppelbock "The Jaunty Rottweiler" and a double-IPA, "The Sun Also Rises". We created the biggest spread for the alcohol content of the beers – from 0.5% ABV in "Are you Free Tonight?" to 20.0% ABV in our quintuple IPA "Übermensch". Was there anything else we did in 2017? Yes! Beer made of carrots – check; beer meant to be drunk hot – check; double ice-distilled beer – check; chili pilsner – check; beer with hops grown in Estonia - check.
Ownership change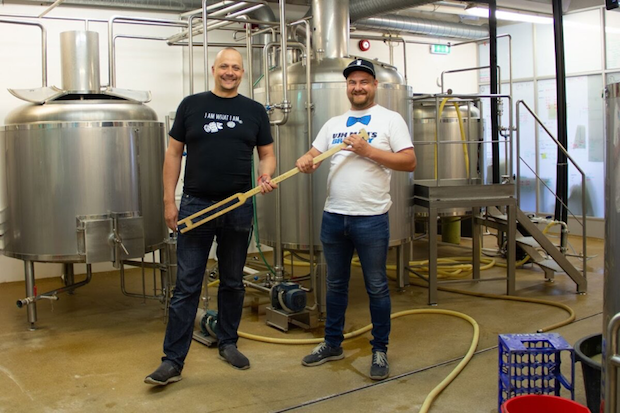 By 2019 Tarmos and Gristel hobby business had grown to the level where they had to make choice – to stop the growth or find good successor who will develop the brewery further. It turned out that I – Tanel - become the worthy successor. I had dreamed about my own brewery for years ad when Gristel and Tarmo contacted with the plan to sell Lehe Brewery, I grabbed from the opportunity. I have observed Lehe doings from the beginning and I really like the beers that Lehe has brewed so far, therefore I am convinced that Lehe brews and my own UHJ Brewery beers will contribute to further success.
I have been in craft beer world in Estonia since it started to grow. In 2014 I established craft beer store Uba and Humal and as of 2017 I brewed as gypsy. World's biggest beer enthusiasts environment Ratebeer rated in 2018 UJH Brewery as the best new brewery in Estonia even if didn't have my own brewery at the time. Having our own brewery now will give us future opportunities to try new awesome beers!
Onwards
We come to work every day to learn something new. To invent something and to brew something new. We are not done. We have not even started yet. We have an insatiable curiosity to know what lies beyond the horizon. Every answer brings three new questions. Every beer brings five new ideas.
We're happy that you happened to read our story. We salute you! We raise a glass of beer to your excellent taste – as without you, dear craft beer fan, there would be no Lehe Pruulikoda.