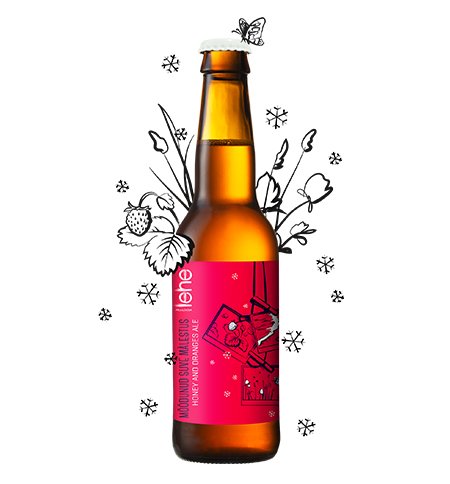 Last Summer Memories
Orange and Honey Ale
Summer. Lazily flowing time and thoughts wander around unguarded. The summer heat slows down busy hubbub of the city life and nature is friendly towards us. In the outside, there is the sweet aroma of the linden flowers and bright shining sun.
Brewed to celebrate our memories of last summer, using wildflower honey from Estonian forests and replacing our summer Sun with big bright orange.
Experience: The reddish brown beer has a beige head that is quickly devoured by all the added oranges. In the aroma there is orange. Not some abstract citrus flavor but bright orange. Like in your favorite triple sec.
Flavor is dominated by honey and malt. It drags your thoughts to the pastry area. Old school honey bread, if anyone still remembers it.
In the aftertaste, bitter zest will balance the sweetness of the honey.
Just facts
ABV: 6.0% OG: 13.5P FG: 2.3P IBU: 18 EBC: 21