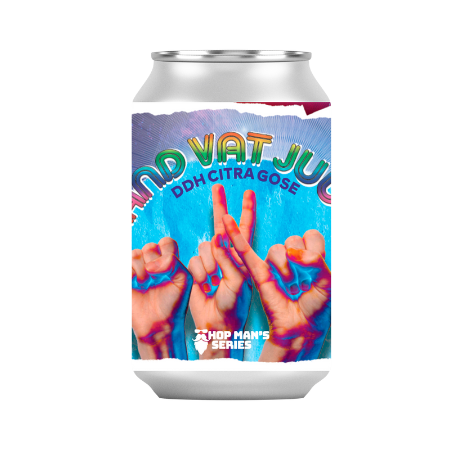 Änd Vat Juu
Citra DDH Gose
First nose is freshly citrussy – lemon peel, lemongrass. Tropical fruits – passionfruit, mango, peach slightly in background.
First taste is rather acidic, refreshing, citrus peely. Juicy ripe fruits in middle taste. Characteristic Gose saltiness in long aftertaste.
Änd Vat Juu? Is light bodied, creamy textured summery refreshing thirst quencher. It suits perfectly as sauna beer, but worth trying aswell with salted salmon or with fresh oysters.
Recommended serving temp on 6C degrees.
Just facts
ABV: 4,0% OG: 9,6 FG: 3 IBU: 15 EBC: 4