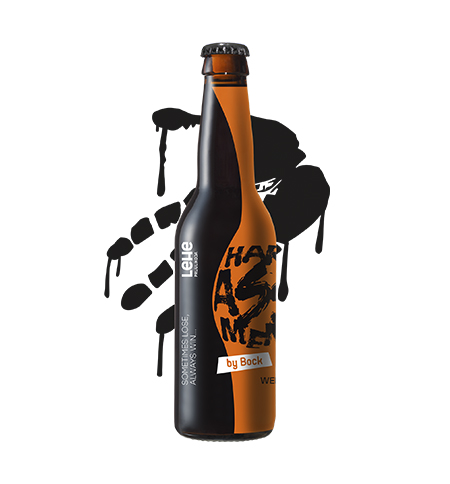 Harassment by Bock
Weizenbock
Hazy pale amber colored beer with huge thick head, which has massive room filling aroma. First nose has lots of sweet banana characteristic to Hefeweizen. Caramelly, roasty, nutty, plums in background. Tons of different aromas and flavours here!
First taste is sweeter side, bringing out classical German style wheat beer banana flavours. Middle taste is more related to bock – nutty, slightly roast, caramelly, malty. This full-bodied beer with creamy and soft texture has really long lasting vanilla and clove flavours in aftertaste.
Weizenbock or wheat bock combines characteristics of a Hefeweizen and a Doppelbock. It's rather rare to find beer style in Estonia. Harassment by Bock is really interesting and very enjoyable beer which suits well with venison, but aswell with chocolate desserts.
Recommended seving temp 10C
Just facts
ABV: 13% OG: 26 FG: 3,8 IBU: 17 EBC: 9