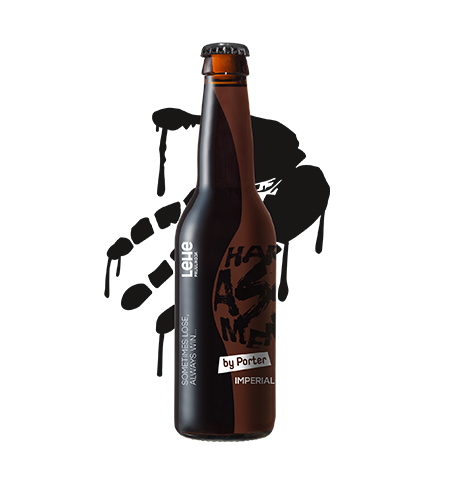 Harassment by Porter
Imperial Baltic Porter
Sometimes lose, always win.
Dark brown beer with brownish head.
Rich chocoalte, cocoa, coffee, tiramisu, rum cake in aroma. Silky, rich coffee, roasty, (bitter) chocolatey, cocoa in taste. Mild hoppy bitterness balanced with sweeter side chocolatey creamy aftertaste. Rum, bittersweet vanilla in finish. Rich body and creamy texture balances high ABV, which is really well hidden on low temperatures. Perfect autumn warmer, which suits perfectly with beer stewed sauerkraut and pork or with chocolate desserts.
Recommended serving temp 8-10C.
Just facts
ABV: 13,0% OG: 28,7p FG: 6,0p IBU: 70 EBC: 100