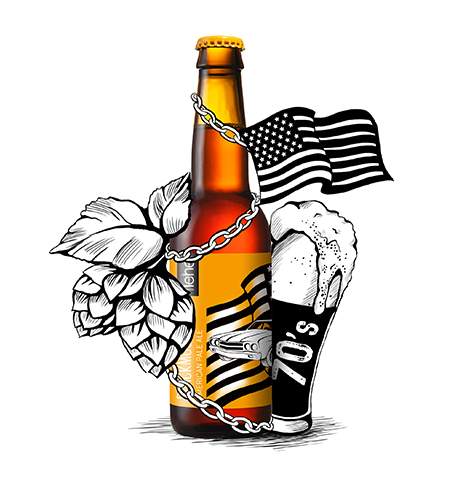 Blackmouth Cur
American Pale Ale
Blackmouth Cur is a tribute to American craft beer pioneers. This beer is inspired from the classic American beer style Pale Ale.
Today, this beer style is widespread, while it was frighteningly different in the late '70s. It was stronger than the beers at the time and the used American hops were considered inappropriate for brewing due to their strong and distinctive taste.
Today, the Cascade hops have become a characteristic of American beer styles. This hop redolent of grapefruit and pine tree is the signature of Blackmouth Cur. The malty and slightly caramelly aftertaste from amber color, gorgeous froth, and Vienna malt is our bow to the master brewers who dared and wanted to reprioritize the beer taste.
Just facts
ABV: 5.2% OG: 13.1P FG: 3.5P IBU: 23 EBC: 24