Blackmouth Cur
2014-03-23 / Written by: Tarmo / 2 min. read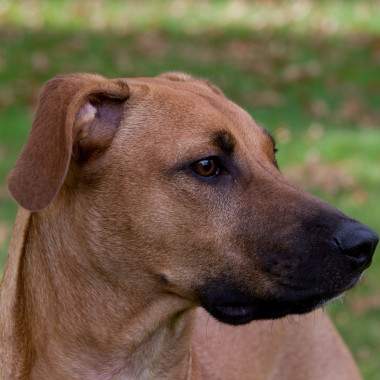 This beer with a difficult name originates from a beer experience in California. Fresh, local beers from the barrel – Sierra Nevada Pale Ale, New Belgium's Fat Tire, and Lagunitas IPA changed forever the meaning of a beer. It was not only a thirst quencher or with meals. It was a true experience where the hop aroma with fresh citrus character, the lambent amber color and malty, fresh from the oven crispy bread crust taste was long remembered.
When I arrived home, I immediately wanted to brew this kind of beer myself. After many attempts and obtaining additional brewing equipment, I finally reached the beer with the same experience. I called this beer Blackmouth Cur.
Black Mouth Cur is an American dog breed. It is a smart hunting and cattle dog, and is a great family dog and protector at the same time. This breed is not recognized outside of America, so he could be called the American mutt. Such a simple dog can also be seen in courtyard in Estonia – a light solid color with black muzzle. It is the same with Lehe Brewery's beer – no added mermaid teardrops or stardust from Saturn. It does not shine with an unprecedented strength, color or exotic hop. This beer is simple and reliable like its namesake dog overseas. Nothing unusual. Still, life would be bleaker without Blackmouth Cur.
Greg Hume took the picture.