Big Dog and friends TCBW 2016
2016-03-31 / Written by: Tarmo / 2 min. read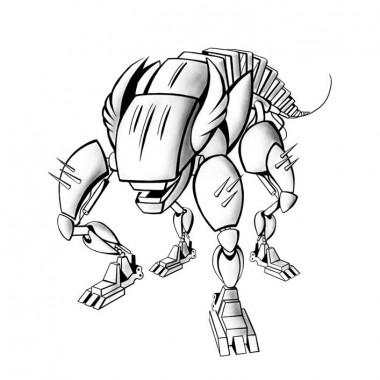 For the TCBW 2016 four quite peculiar brews were made. They can all be tasted on Friday and Saturday at this big beer party.
"Big Dog" is named after the pilot robot of Boston Dynamics. Big Dog was no dog, oh no, he was a robot born in the laboratory. Similar story with the Big Dog by Lehe Brewery, it is not a beer but a laboratory-born experiment that has managed to escape.
Big Dog consists only of Maris Otter malt, hops, water and yeast. Just the amount of malt and hops is big, very big. Not just very big, but testing how much malt and hops can we put into the beer big. And here is the result. We can't actually call it a beer, but it sure is an interesting drink.
"Back to Ethiopia" is looking for a new angle on coffee beer. In the craft beer world it's not unorthodox to use coffee. One can notice coffee in dark and robust beers quite often but to find out if the note of coffee comes from the roasted malt or is the coffee itself present, is not that easy.
KAFO coffee friends picked out a nice mildly roasted Ethiopian coffee that got hooked up with a Märzen type lager. So the beer is not trying to take over but offers a nice malty background to the aromatic coffee.
"Devil's Dessert" offers the beer a new role. As a dessert. Not with the dessert, but instead of. Hence the beer is sweet, very sweet. Plenty of chocolate malt are added to the dessert to get the flavour which then gets its final touch from the Jack Daniels bourbon barrels.
"Big Fat Mastiff" has put on a sumptuous robe for the holiday. Barleywine, brewed in 2014 that has been allowed to mature peacefully is offered for tasting. A festive touch is added with the sherry cask.