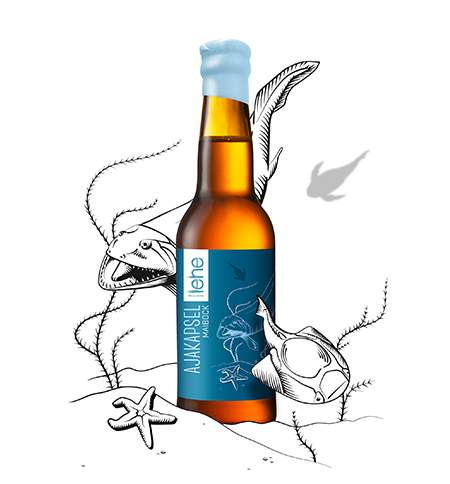 Years are not like brothers. Years are like waves in the ocean which volume cannot be assessed when gliding on them. In order to enjoy the majestic splendour of years and ocean waves one has to view them peacefully from a distance.
We divided this beer into two equal batches. The first part can be enjoyed fresh and the other will be matured for 10 years and will be on sale in 2027.
Timecapsule is a maibock, which carries aplenty notes from oloroso sherry casks. We expect this taste to be recognisable even in 10 years when all other tastes so typical to beer will be changed.We will see.
Just facts
ABV: 6.5% OG: 16.3P FG: 4.5P IBU: 25 EBC: 20