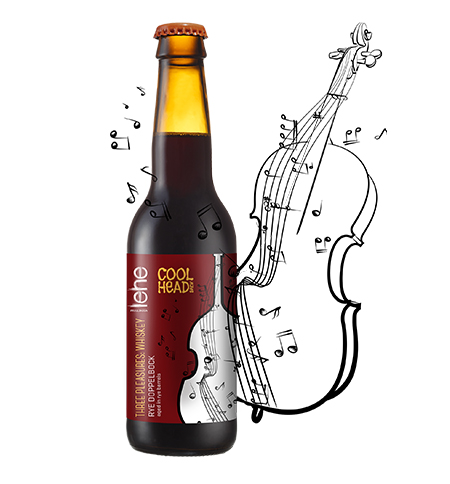 Three Pleasures - Whiskey
Rye doppelbock aged in rye barrels
It's a busy, bustling bar in the downtown. You have not seen each other for years. You order your rye whiskeys and sit down in the quietest corner you can find, away from the happy sound of Friday evening bar. There is plenty to catch up.
"Three pleasures - rye" is doppelbock aged in rye barrels.
Experience: Deep dark beer with beige head. Nose is dominated by soft wood and vanilla from the barrel.
This time tannic and drying barrel has found a good match in sweet and malty base beer. Colliding these two matching armies will create a multitude of flavors. Toasted rye bread, dried fruits, cafe Cubano, raisins, molasses, sour and spicy notes from rye.
In the aftertaste, malty rye and oak vanilla will mingle very long time.
Just facts
ABV: 9.0% OG: 18.5P FG: 5.0P IBU: 22 EBC: 70