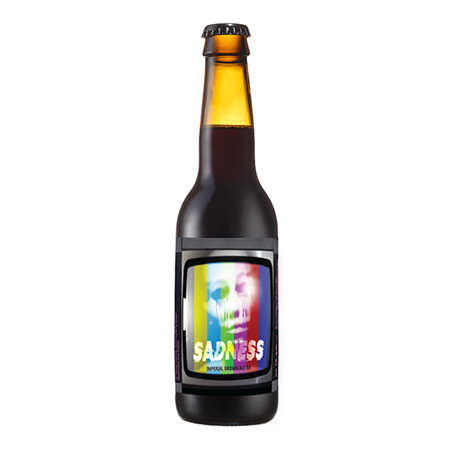 Sadness
Imperial Brown Ale
A dark brown and cloudy beer with a finger-thick layer of foam that lasts well.
The aroma is very strong - the first rush is an insane amount of dried dark fruits - plums, dates, raisins. In the background you can find a little tobacco, some herbal notes, toffee and hint of mint.
First taste is sweet, starts juicy - the same dried fruits that gradually become more caramelly. More roasty notes, coffee liqueur, nuts come into play in the middle-taste. Aftertaste is long and warming, caramelly sweetness is now balanced with the roasty bitterness.
Just facts
ABV: 15,5% OG: N/A FG: N/A IBU: N/A EBC: N/A