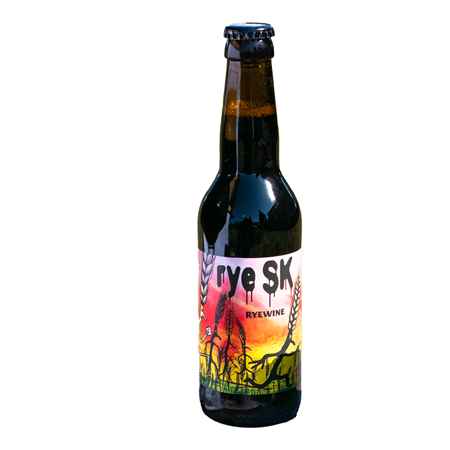 A deep dark brown beer with a beautiful golden brown head.
Aroma is bready, black rye bread. Roasted nuts and a bit of caramel in the background.
First taste is roasty and bready. If the crust of black bread were a beer, this would be the beer. Aftertaste has nutty flavors and dark dried fruits - raisins, plums.
Rye SK is a pleasantly bready, warming beer that could quite easily be used instead of a slice of bread with any food.
Recommended serving temperature at least 8°C
Just facts
ABV: 10.0% OG: 24P FG: 6,8P IBU: NA EBC: NA