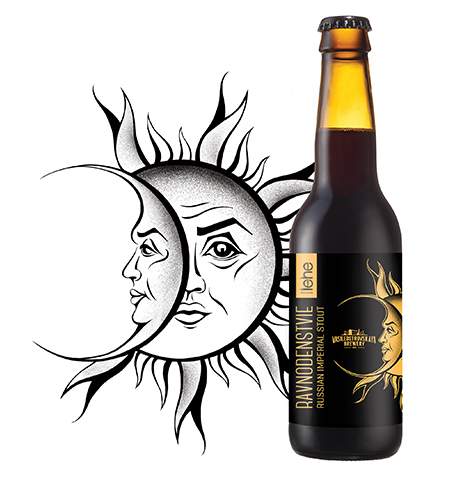 Ravnodenstvie BA
Barrel Aged Russian Imperial Stout
The rich imperial stout which was brewed with chocolate malt and flavoured with Madagascar vanilla was born from the co-operation with the brewmaster from St. Petersburg.
This proud beer might have fit to the tables of the Czar's court in the old days but the aficionados of craft beers are entitled to enjoy it nowadays.
Rum barrel aged version.
Just facts
ABV: 11.0% OG: 26.3P FG: 7.9P IBU: 110 EBC: 150