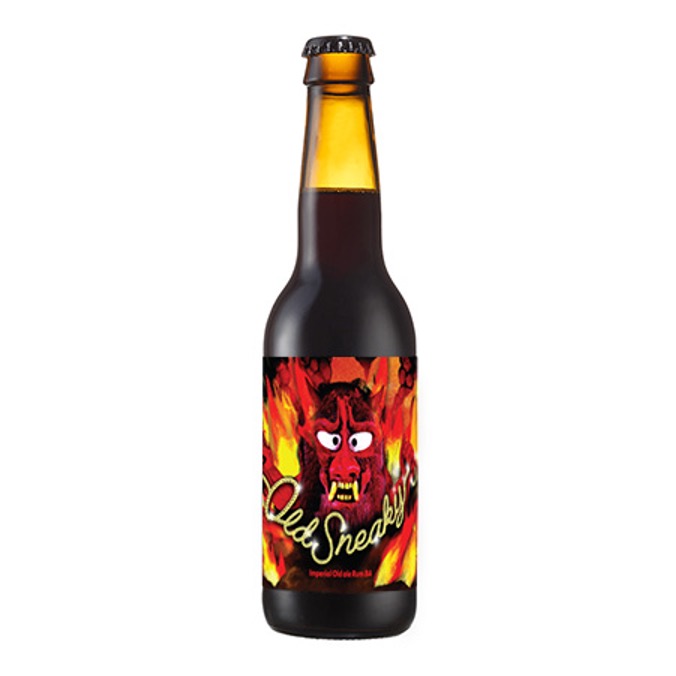 Old Sneaky
Imperial Old Ale Rum BA
Special beer brewed for Tallinn Craft Beer Weekend, now available in bottles in limited quantities.
A dark brown beer with a cloudy appearance, with a small but persistent layer of foam.
The aroma here is powerful, as soon as you open the bottle, a warm and sweet smell of rum cake fills the room. Here you can find everything from nice rye bread, vanilla, rum to juicy dark stone fruits.
The first taste is quite fruity. Cherries and dates dominating, mixed with black plums and raisins. In the mid-palate, vanilla, roast, chocolatey flavors characteristic of the oak barrel appear. The rum's warming coat and fruity juiciness remain in the aftertaste for a long time. The overall impression is quite sweet, but this sweetness is balanced by the beer's relatively high alcohol content.
The rum barrel version of Old Sneaky is a full-bodied, dangerously tasty brew which works perfectly with delicious rum cake.
Serving recommendation - definitely not to consume too cold or at room temperature. The optimum temperature is between 10-14C ​​degrees.
Just facts
ABV: 16% OG: N/A FG: N/A IBU: N/A EBC: N/A