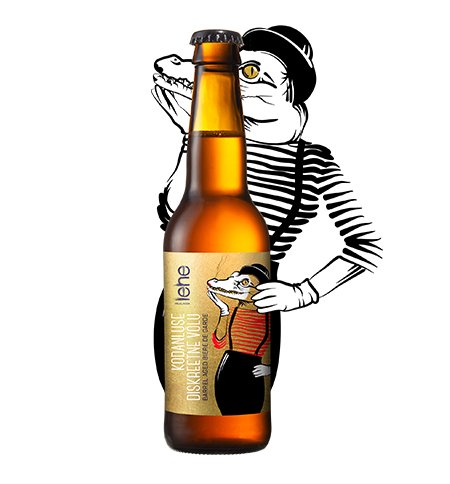 The Discreet Charm of the Bourgeoisie
Barrel Aged Bière de Garde
The Discreet Charm of the Bourgeoisie is Bière de Garde aged in sweet wine barrel from Jurançon. It's a different view at the barrel aging. Instead of a power struggle between heavy stouts and strong distillate barrels you can find light-colored, multilayered beer, flirting with winey notes.
Experience: The foam has a subtle yellow tint. While pouring, it forms a thick layer on the top of the deep yellow beer, disappears quickly, leaving thin stubborn layer and richly laced glass.
Aroma is dominated by mishmash there everybody is present, but no-one is dominating. Melon, vanilla, late autumn overripe pear, the fresh aroma after a summer downpour - all are here, but no-one claims the driver's seat.
In the first sip, white wine barrel will step up, and there is unmistakable sherry in the flavor. It's followed quickly by the mix of tropical sweet fruits and the dash of vanilla.
In the aftertaste, you can taste all the long months spent in the oak barrel. Bittersweet tannins will provide long aftertaste balancing nicely main fruity theme.
Just facts
ABV: 9.5% OG: 19.6P FG: 2.6P IBU: 40 EBC: 12