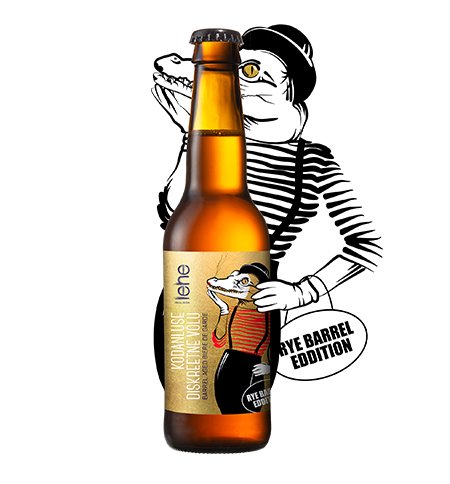 The Discreet Charm of the Bourgeoisie Rye Barrel Edition
Barrel Aged Bière de Garde
Rye Barrel Edition is a younger brother of The Discreet Charm of the Bourgeoisie. While initial version mixed Bière de Garde with wine-like notes, this time it's time to let rye barrel shine.
Experience: Beige foam covers the bright golden beer. Head will disappear quickly into a thin layer that keeps lacing the glass.
In the aroma vanilla from the rye barrel gives the central theme. There is the scent of red berries and, of course, rye whiskey itself.
First sip. Light beer lets the rye barrel shine. Sweet vanilla from rye barrels turns quickly into the mix of slight bitterness from oak tannins and sourness from wheat.
Aftertaste has a nice warming effect like a sip of good rye. Oak barrel is working together with light-colored but strong beer, to keep this warming sensation lingering forever.
Just facts
ABV: 9.5% OG: 19.6P FG: 2.6P IBU: 40 EBC: 12