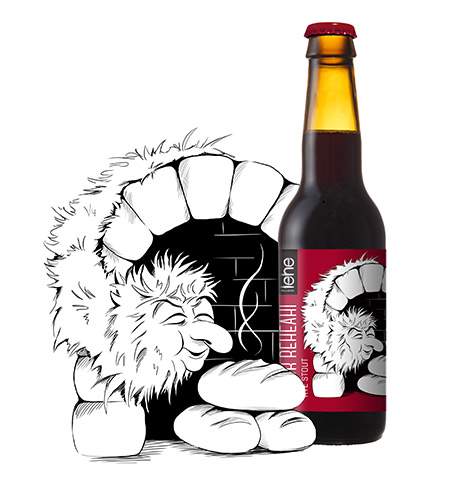 Large Barn Oven BA
Barrel Aged Rye Stout
Estonians are rye nation. This grain was sacred to us already when the rest of the world considered rye to be a weed. We did live together with the grain after all. The threshing barn was the most important building in the farm – the sheaves were dried on the poles, threshing was done on the floor and in the chambers our ancestors grew up. The crown jewel of the threshing barn was the large barn oven. It warmed the chambers, cooking pots were simmering on its flames and deep in the belly of the oven the good black rye bread was baked.
Large Barn Oven is a rye stout which glows with the warmth of the barn oven and dignity of old times. Maybe you can fit around the Large Barn Oven to chat even nowadays, who knows.
This is special brew of Large Barn Owen that has been aged in burbon barrels.
Just facts
ABV: 9% OG: 21P FG: 5P IBU: 45 EBC: 60