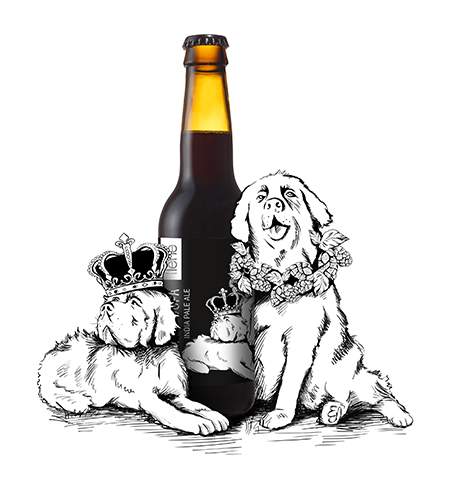 If dogs are not against the grain, then at some point you surely have admired a Newfoundland ('Newfs' or 'Newfies'). This dog is an eye catcher and with a reason – majestic, massive, and strong dog who shines with dignity and kindness.
This gentle giant has given the inspiration to "Jolly Newfie". This beer is also large, black, and friendly. Pilsner malt, Vienna and Munich malt give the beer its powerful body, roasted malt gives the dark black color, Cascade and Citra Brand hops give the friendly taste of hops.
Unlike the dog breed legendary for its bravery, Newfie beer is unable to save your life. However, it can warm up a night out with friends.
Just facts
ABV: 6.5% OG: 16.2P FG: 4.3P IBU: 47 EBC: 47