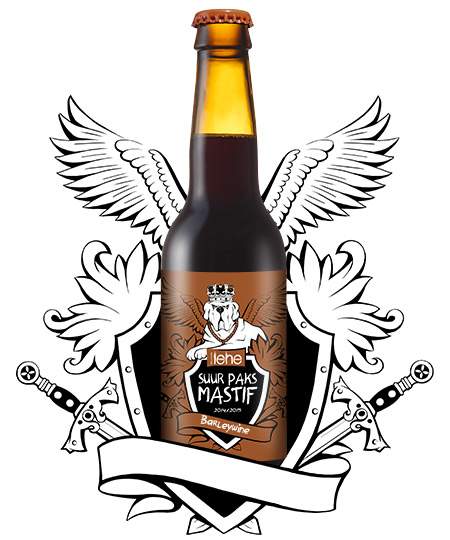 Big Fat Mastiff BA
Barrel Aged Barleywine
The English Mastiff is a big dog, who is in no hurry. It is hard to come by to see him just running around. Barleywine with aristocratic roots also needs time, time for both the maturity and the enjoyment. A decent Barleywine is completed in many years, if not in decades. To enjoy this wine, it is enough if you can find one free night, a glass of port wine and a nice fireplace with fire.
Big fat Mastiff is an English Barleywine, which actual nature is born over the years. This beer, brewed in 2014, is matured for one year only and, therefore, the master brewer believes that the best days lie ahead. At the age of one, just a tiny part of the whole brew will reach the stores; the majority will remain in a safe place to wait for a better time.
Cognac barrel aged version of Suur Paks Mastiff.
Just facts
ABV: 9.6% OG: 22.8P FG: 6.2P IBU: 60 EBC: 44