TCBW 2017
2017-05-01 / Kirjutas: Tarmo / Umbes 4 minutit lugemist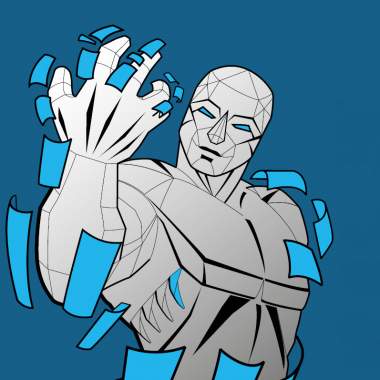 TCBW is a fabulous craft beer event and we have been busy preparing for it for entire year. There will be not one or two but seven brand spanking new beers from Lehe Pruulikoda. Are you ready for 7 new IPA's? Naah, just kidding. Where would be the fun in that? Let's have quick rundown on what's going to be on the taps on this grand weekend.
Frodziskie – eisgrätzer 8.8%
Idea comes from old Gambrinus itself who briefly mentioned that our grodziskie "Ogar Polski" would make great distillate (either ice or otherwise) for its smoky character. It sounded like a great idea. What is better than great idea? Great idea executed, of course. We brewed 2000L of grodziskie, ice-distilled it twice and ended up with 500L of something that refuses to be classified. Grodziskie itself is rather unique and incomparable, ice distilled one is doubly so.
Monky Business – quadrupel 10.2%
Quadrupel like quadrupel should be – complex, malty and sweet, balancing sweet and spicy. This is only keg available in given form as our "Monky Business" will go to barrel to be reborn anywhere between 6 – 12 months as barrel aged quad.
Blood Meridian – sour red ale 5.5%
Complex as "Blood Meridian", easy to access as "No Country for Old Men", long and lingering as "Suttree". OK, you got it, your brewmaster is sucker for Cormac McCarthy, but don't let that discourage you. This brew is ready to give run for its money for any red wine trying to sneak into your dinner table.
Singularity – bourbon BA imperial stout 18%
Oh boy. This beer has been in my mind for last 4 years if not for more, although getting there has been challenging. Pulling all plugs is easy, but getting super strong stout right is much more complex. Times and again we were back in the drawing board and there is not a single freaking step in brewing process, from grinding the malt to bottling the beer, we didn't need to tweak to get it right. But now it's here – dark and warm as night in August, sweet as your first love, complex and enjoyable as your life.
Chilsner – spiced pilsner 5.5%
Why should peppers be added only to stouts while chili peppers make perfect match with clean crisp lagers. So, what do you get if you mix chili and pilsner. Chilsner, of course. It's perfect companion for your barbecue dinner but stands on its own as invigoration and refreshing sip.
Reibas Rotweiler BA – rum BA rye doppelbock 7%
While there are lot of rumors on what brewing and beer in Germany is and where it's going, anyone who have had opportunity to explore Bavarian beer scene know that this country is brim filled with hidden gems where tradition and skill meets creativity. Our barrel-aged double-bock is inspired by similar experiences we had in Bavaria and we wanted to share it with you. Sweet and malty rye bock gets some kick from freshly emptied rum barrels.
Suur Paks Mastif BA – cognac BA barley wine 9.6%
Not new beer but not old news either. We have been long thinking about barrel-aging our barleywine but it's delicate brew and most barrels won't do any justice for beer. We finally found match with cognac barrels. These two aristocratic drinks complement each other well and fortunately for commoners like us – no title or property is needed to enjoy it.
Übermensch – quintuple session IPA 20%
Some of you may remember Big Dog from last year. Well, Big Dog is but cute puppy dog for its master – Übermensch. 1kg of Estonian barley per liter of beer, fermentation pushed to 20% ABV, dry-hopped with 60 grams of hops per liter using our proprietary in-house technology. What's not to like there? One more thing – do you know what "dank" means? As I'm not sure anymore.