Fair Bear Comes
2015-02-01 / Written by: Tarmo / 2 min. read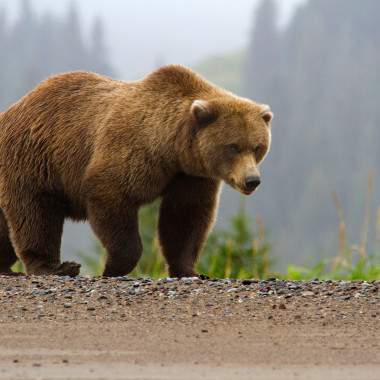 It is as if "Fair Bear Comes" has always been there. This is the beer that has been brewed for the holidays every year. This is our oldest recipe to have made it into shops under Lehe Brewery's name. No other beers from the home-brewing period that far back have withstood the ravages of time. The original idea was for the 'bear' to be a Russian imperial stout, but it never saw the light of day as that. Both the choice of yeast and sweet orange peel point toward Belgium instead. However, because of the original idea, the beer did get stuck with a name alluding to the eastern neighbour.
Memories of the exact story how the name came about were no longer crisp; luckily, the history of a Skype chat had been preserved:
[20.11.2010 21:23:37] Tarmo Tali: Planning on making a killer tomorrow [20.11.2010 21:23:56] Tarmo Tali: not sure, though, whether to call it "Big Black Bear" or "Big Black Bear Comes" [20.11.2010 21:24:14] Tarmo Tali: God willing and with luck, should get around 8% vol [20.11.2010 22:25:33] Marko Anspal: call it "Fair Bear Comes"
Of course, 'killer' should be seen in the context of its times. In 2010, imperial stout was not yet the national drink of Estonians, consumed to warm up before tackling more serious beers.
Although the 'bear' recipe has remained rather unchanged through the ages, twice the quantity of cloves did get into one batch by mistake. And so the bear came with cloves that year, under the name "Fair Bear Comes with Red Carnations". For carnations and cloves are used the same word in Estonian – 'nelk'.
One more thing. Normally we do not issue serving suggestions for our beers, but the 'bear' is an exception: it goes awfully nicely with a full-bodied chocolate cake.
Photograph by: NPS/K. Jalone