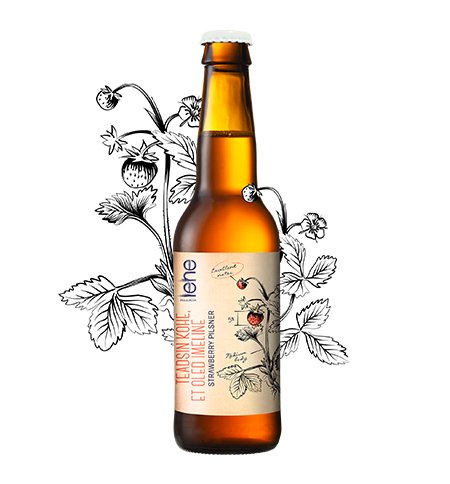 Right away, I Know You Are Wonderful
Strawberry Pilsner
I noticed you immediately. You are hard to miss, and I liked you from the very first sight. I believed you are wonderful. Everybody loves strawberries.
"Right away, I know you are wonderful" is strawberry pilsner where two all-time favorites are meeting - strawberries and pilsner.
Experience: Bright white and thick foam covers pilsner whose golden yellow color has a hint of the red from the strawberries. Aroma is dominated by strawberries. Fresh picked in hot summer day from the clearing in the forest.
Aroma may raise some doubt? What if it's juicy fruit wine what sometimes hides under the beer label. One with tons of berries or juice in it? But fear not. The first sip tells you firmly that it's good old pilsner. Bitter and refreshing. With a dash of strawberries in the flavor of course.
In the aftertaste, soft berries will caress your tongue.
Just facts
ABV: 5.5% OG: 13.6P FG: 3.5P IBU: 18 EBC: 6